The island of Cyprus includes the Karpas Peninsula that points like a finger at the Middle East. The lonely Dipkarpaz road angles out over the peninsula and ends at the ruins of a Greek Orthodox monastery. Along the road sits a small tourist trap… very small.
The Florya Restaurant is run by a pair of British retirees. In front of their cafe sits a 15th century church – Ayios Thyrsos. Below the cafe, under the sea cliff, there is also a small cave chapel dating from the 12th century. And up on the bluff are more ruins from unknown dates and uses.
The church and chapel are empty and unused as they are in the Turkish, predominantly Muslim, controlled portion of the island.  However, they are also protected and somewhat maintained for the future. The diplomatically isolated position of Northern Cyprus also keeps down the tourists and allows the few visitors to wander ancient sites alone and to mentally time travel as desired. It is a sad bargain.

Ayios Thyrsos Church c. 15th century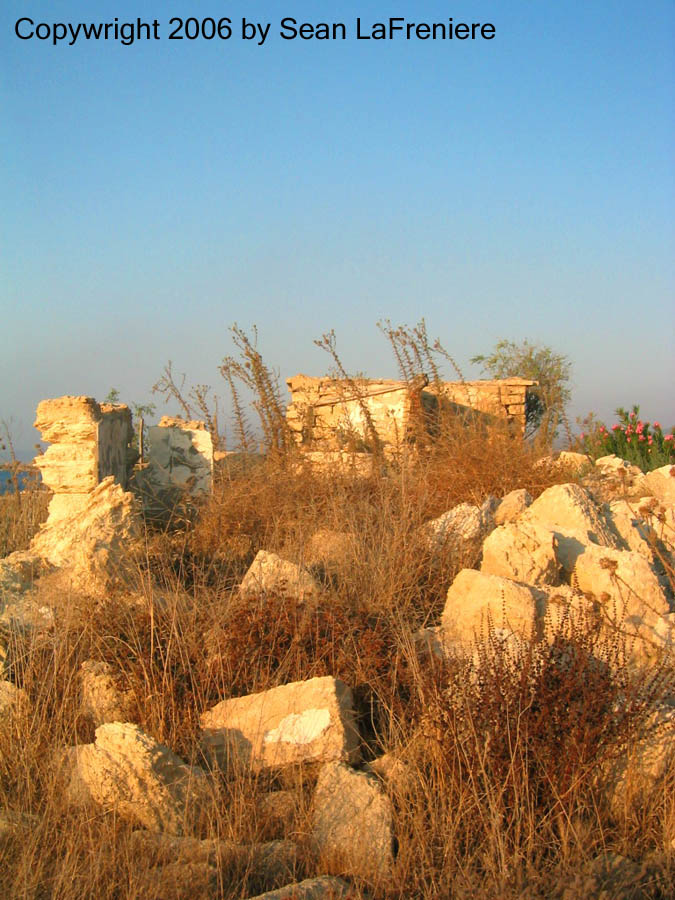 Ayios Thyrsos Ruins c. unknown

Ayios Thyrsos Chapel c. 12th Century